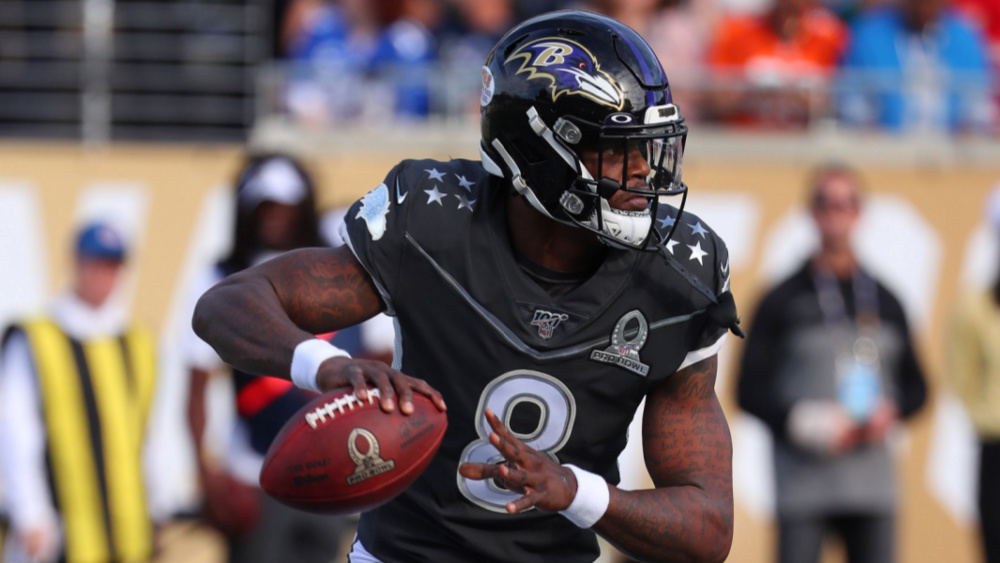 Former league MVP Lamar Jackson plans to put a stop on contract negotiations when the regular season starts. After last weekend's practice, Jackson confirmed that he will no longer be in contract negotiation with the Baltimore Ravens if a deal does not get done prior to the start of week 1 of the regular season.
"We're coming up to it. It's coming up," Jackson said when asked about a hard deadline. "The season's coming up. We're going to be good for the season." Asked if it's fair to say he wants his contract situation settled by Week 1, Jackson replied, "Yeah, for sure."
Jackson, 25, provided reporters with no other updates on contract talks. Jackson is not being represented by a agent, which means Ravens general manager Eric DeCosta can only negotiate with him. Jackson is entering his fifth year option, which will pay him $23.016 million this season. If a deal isn't finalized by March 7, the Ravens would have to place him on a franchise tag to keep him from becoming an unrestricted free agent.
The last quarterback to sign a huge contract extension was the Arizona Cardinals' Kyler Murray, whose average per year ($46.1 million) and guaranteed money ($160 million) both rank second among quarterbacks. Deshaun Watson tops all quarterbacks with $230 million guaranteed, and Aaron Rodgers ranks first with an average of $50.3 million per season.
Editorial credit: Steve Jacobson / Shutterstock.com