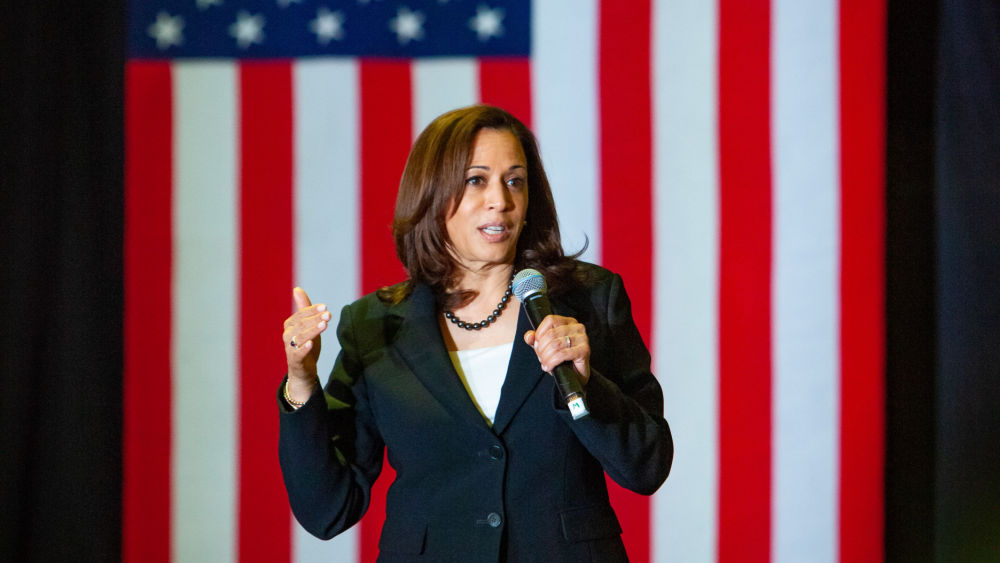 The office of Vice President Kamala Harris announced that she will travel to Memphis, Tennessee, to attend the funeral of Tyre Nichols on Wednesday.
Civil rights lawyer and Nichols' family attorney Ben Crump said Nichols' mother, RowVaughn Wells, and stepfather, Rodney Wells, spoke by phone with Harris for more than 30 minutes on Tuesday about Nichols' death. Crump said in a statement: "Tyre's parents invited Vice President Harris to the funeral tomorrow, and were pleased that she accepted their invitation. Mr. and Mrs. Wells are grateful for Vice President Harris reaching out to them during this heartbreaking time and for her sensitivity on the call."
The 29-year-old Nichols, a black man, died on Jan, 10, three days after he was beaten by Memphis police officers at a traffic stop. Graphic footage of the incident was recorded on officers' body cameras, and the footage was released to the public on Friday, sparking nationwide outrage. As a result, five officers were fired and charged with second-degree murder in Nichols' death. Two other officers were relieved of duty amid an ongoing investigation. Three fire department personnel (two EMTs and a lieutenant) who responded to the scene were also fired.
The funeral will be held at Mississippi Boulevard Christian Church, where Harris will join several other senior White House officials, including Keisha Lance Bottoms, senior adviser to the president for public engagement, Mitch Landrieu, senior adviser and infrastructure implementation coordinator, and Tara Murray, deputy director of the Office of Public Engagement. Breonna Taylor's mother, Tamika Palmer, and George Floyd's brother, Philonise Floyd, will also be in attendance. The service is set to begin at 11:30 a.m. ET.
Editorial credit: Maverick Pictures / Shutterstock.com